Everyone has one of those friends that isn't very good with boundaries. I have a couple actually but my sewing related boundary pusher friend is Jacqui. She is one of those people that assumes you will do anything for her, including sewing things for her. Which is great actually.
I have been tempted before to offer to sew something for friends, but I usually have to be drunk to even offer and because the offer has happened when I was drunk it usually doesn't actually turn into clothing. Jacqui came to me.
One of my favourite past times at parties, while drunk, is telling everyone I talk to that I am wearing a
handmade
item, exactly how much money it cost and if applicable how many hours it took to sew. Sometimes these conversations end with said person taking pictures of my fabulous outfit to send to other friends who have moved away, could not be at the party and are missing out on my fabulous outfit. Anyway Jacqui knew about this sewing thing. I have made a few things for her before but this project was a little bigger. I had to make her a robin hood costume, that is a dress and hat, and a little red riding hood cape. One for Jacqui and one for her Mum. These are the patterns I used as starting points.
Sewaholic Cambie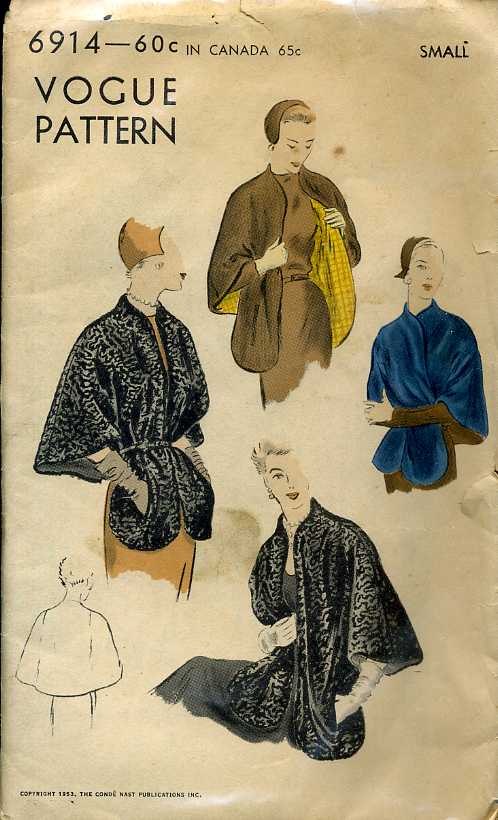 picture from Vintage Pattern Wiki I have the medium-large size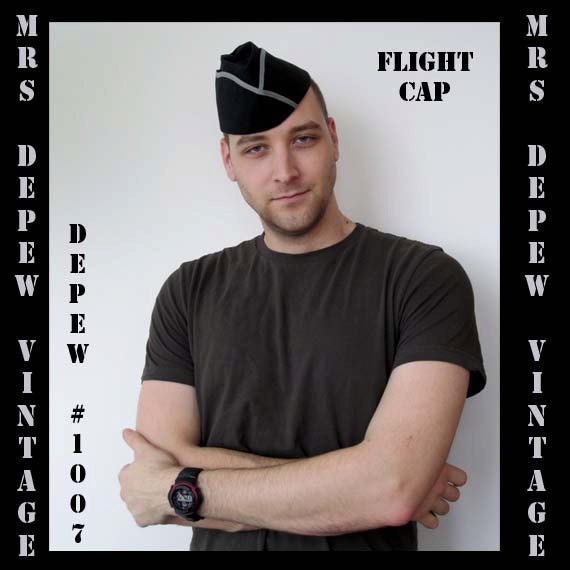 soldier's flight cap pattern from the 1940's sold by Mrsdepew on etsy
I ended up doing 3 fittings with Jacqui and her Cambie and while she is happy with it I am not. I know that this is because she is used to rtw and if anything fits kind of right, it fits. I read somewhere that for a lot of odd shaped people if clothes don't hurt, they fit. Which rubs me the wrong way. I know it fits better than something off the rack would but it was still not perfect. I am using a cotton/silk blend from Darn Cheap Fabrics. It is matte on one side and shiny on the other. It is so soft and I am sure it wasn't designed for dresses. I think it was $12.95 a meter but don't quote me on that. I have used some leftover poly peacock print for the pockets and belt lining piece. Hat was just some suede feel stretch stuff, I made the back more pointy and added some red turkey feathers. It looks like it took more time and effort than it did which is a good result.
The dress, and the hat
I am really excited about little red riding hood. The pattern I started with is a cape stole pattern from the 40's that I had in my stash but never sewn up. I added some width to accommodate a larger size, removed the lower front part that originally had a pocket, added a front placket, drafted a facing and drafted a hood. I tried not to add width to the shoulders but when I sewed up my first muslin I of course had to trim the shoulders a bit because they were huge.
You can see the extra seams in the hood in this pic
For the hood piece I started with the hood pattern from Sewaholic Minoru jacket which I made last winter. I wanted to play with the style lines and I knew the fabric I had wouldn't accommodate another large pattern piece after the front and back, so I cut it into three pieces. Two on the back and one that frames the face. I got the idea from a hooded jacket from Zara that had a seam running through almost the fold line so the hood lay on the shoulders just right and didn't look crumpled. I didn't get it right but I really like the style lines that I added. I top stitched the seam allowances down to make them more obvious.
I found the fabric a couple of months ago at Savers for $4. It felt scratchy and awful and it has something very odd written on the selvedge. It says "0% wool". I kid you not. I took the fabric at it's word and left it there till after Jacqui told me what I would be making and went back for it. I washed it because it was a synthetic of some kind nothing horrible would happen. Problem was when I pulled it out it smelled like wet dog. Which is usually a sign it is a protein fibre of some kind. After a burn test I think it's a blend of something natural with a poly or acrylic. It might not be wool but it was once hanging off an animal.
I think it looks adorable. I want one and was wearing it off and on in my sewing room while I was making everything. Even in the 40 degree heat we had.
I took a few photo's on the night of the fancy dress party but I have to check with Jacqui first before I post them, I was also recruited to prepare all the food on the night with promises of free alcohol and time with other friends. The other friends cancelled at the last minute and I was so tired I didn't drink anything anyway. But I got lots of compliments on me sewing skills all night so there is that. Now I can play with new sewing machines and sew things for myself.